Breve Profilo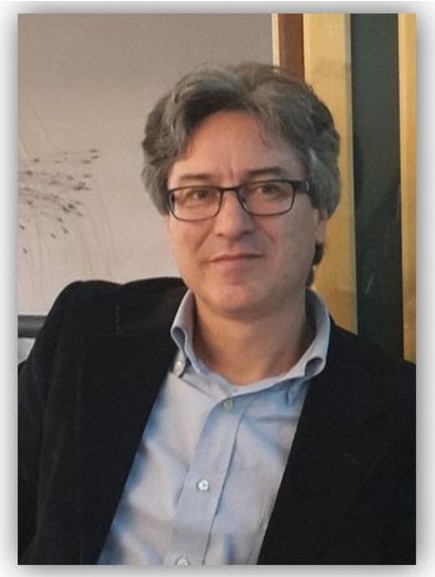 Raffaele Esposito
si è laureato in Ingegneria Elettronica indirizzo Informatica presso l'Università degli Studi di Napoli "Federico II". Si occupa di informatica da più di vent'anni e da circa dieci anni soprattutto di gestione e protezione dei dati personali, di qualità del software e di sistemi informatici per PA ed aziende.
E' socio membro di Federprivacy e possiede l'Attestato di Qualità dei Servizi come DPO (Responsabile della Protezione dei dati) rilasciato da Federprivacy, associazione iscritta presso il Ministero dello Sviluppo Economico ai sensi della Legge 4/2013.
E' stato responsabile scientifico di Sphere Ricerca e Sviluppo s.r.l. e coordinatore del progetto di ricerca "Sphere – sistemi di supporto alle decisioni".
Come ricercatore dell'Università del Sannio, presso RCOST, Research Centre on Software Technology, Dipartimento di Ingegneria, con assegno di ricerca, ha svolto attività di ricerca ed ha lavorato su importanti progetti in cui ha applicato le moderne tecnologie legate al web, ricercato e sperimentato nuove soluzioni tecnologiche e metodologiche insieme a partner di elevato spessore come Enea, Università di Roma "La Sapienza", CEFRIEL, Engineering Ingegneria Informatica S.p.A, EDS Italia Software, ecc..
Particolare rilevanza rivestono gli studi e le applicazioni riguardanti la qualità del software, l'evoluzione dei processi e dei servizi delle pubbliche amministrazioni alla luce delle tecnologie legate al web e quelli relativi alla composizione dei web services.
Ha lavorato per il CNR (Consiglio Nazionale delle Ricerche) presso cui ha partecipato alla realizzazione del prototipo di un calcolatore con architettura data-flow.
Presso Ansaldo Segnalamento Ferroviario, invece, ha svolto attività legate al software di controllo della Metropolitana senza conducente di Copenhagen, riguardanti Verifica e Validazione dei sistemi di controllo real-time, controllo della qualità del software, attività di testing.
Dal 2001 è iscritto all'Albo degli Ingegneri della provincia di Benevento e, con decreto dirigenziale n. 272 del 15 giugno 2007, è stato inserito come Consulente nell'Elenco di Soggetti Esperti della Regione Campania, per le aree:
­ RICERCA & TRASFERIMENTO TECNOLOGICO
­ INFORMATION and COMMUNICATION TECHNOLOGY (ICT)
E' consulente informatico di importanti PA, enti, associazioni ed aziende.
Membro del Program Committee di varie conferenze internazionali dell'ambito informatico, come esperto del settore, è stato Membro dell'Editorial Advisory Review Board per:
-IEEE Transactions on Services Computing (TSC), IEEE Computer Society, USA;
-la casa editrice Idea Group Inc., Hershey, Pennsylvania, USA;
-International Journal of Communication Systems, Wiley InterScience, USA ;
-Journal of Zhejiang University SCIENCE A, Zhejiang University Press, co-published with Springer-Verlag GmbH;
-Journal of Zhejiang University SCIENCE C, Zhejiang University Press, co-published with Springer-Verlag GmbH.
E' coautore di numerose pubblicazioni scientifiche tra articoli su riviste internazionali, conferenze e workshop internazionali, capitoli di libri, technical report. I suoi lavori sono stati citati in oltre duemila paper e pubblicazioni in tutto il mondo (fonte: Google Scholar).
Nel 2015, come riconoscimento dell'elevato impatto del suo lavoro sul mondo scientifico, l'ACM (Association for Computing Machinery) Special Interest Group on Genetic and Evolutionary Computation gli ha conferito il PREMIO INTERNAZIONALE "ACM SIGEVO GECCO Impact Award 2015".
Attualmente si occupa di
Privacy e sicurezza di dati;
ICT per la didattica;
Ingegneria Informatica e Qualità del software;
Sistemi di ottimizzazione;
Sistemi e servizi per la PA e le aziende;
Ricerca & Sviluppo.
Cultore della materia, è componente delle commissioni d'esame di Programmazione 1 presso l'Università del Sannio ed Architettura degli Elaboratori presso l'Università di Salerno.
E' stato ricercatore dell'Università di Salerno, presso il Dipartimento di Informatica, con assegno di Ricerca e docente a contratto presso l'Università del Sannio, per il corso di Informatica per le Applicazioni Economiche, e presso l'Università degli Studi di Napoli "Federico II" per il corso di Sistemi di elaborazione delle informazioni.